Custom Screen Printing, Embroidery and Promotional Items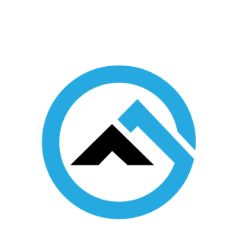 STS PROMOS SPECIALIZES IN
Sawtooth Shirts specializes in Idaho screen printing and embroidery for all types of garments customizing everything from shirts, polos, hats, long sleeve shirts, promotional products, and all the sorts. We provide our services to retailers, sports teams, businesses, schools, boosters, fundraisers, bands, and anyone looking for the best custom apparel for their business, event, or team.
Sawtooth Shirts has been serving Idaho with custom apparel since 2015. We have a large inventory and selection of garments and promotional products. We are the Treasure Valley's one-stop-shop for screen printing, embroidery, custom hat designs, patches, Heat applied graphics, and graphic design. If you want a truly professional experience you should work with our knowledgeable Treasure Valley based staff to manage your custom apparel needs. We can decorate it if you can wear it, guaranteed. Screen printing Boise, embroidery, graphic design, custom patches, custom decals, stickers all in one location for your convenience.
You can come to us with existing graphics or you can work with our amazing graphic design department to update or generate new artwork for your branded custom products. Making a great product that is appealing to the eye starts with good graphic design and we know what it takes to put your ideas and your logo into a format that will look the best on the garment or promotional product you are desiring.
CUSTOMER SERVICE IS OUR BUSINESS
PRINTING T-SHIRTS JUST HAPPENS TO BE WHAT WE DO
5 Reasons Sawtooth Shirts should be your top choice.
⦁ Creativity: Our knowledgeable and capable staff are passionate about custom apparel and know the current apparel trends. This knowledge translates into a passion in our designing and creating your custom apparel. We relish in the ability to help you take your vision and put it into a product that is compatible and unique to your intentions
⦁ Ability: We have a very experienced staff and a facility filled with top of the line equipment. With screen printing, patches, embroidery, printed vinyl, and many others all in one place, we are your true one stop shop.
⦁ Convenience: We are locally owned and operated, we provide detailed mockups for every project and we can help you get your product into your hands in the timeline you need.